Dr. Doan – " The patient is a family member of mine"
Dr. Doan aims to provide patients with the best possible medical care. At the same time, he and his coworkers treat the patient with the same consideration and respect as their family.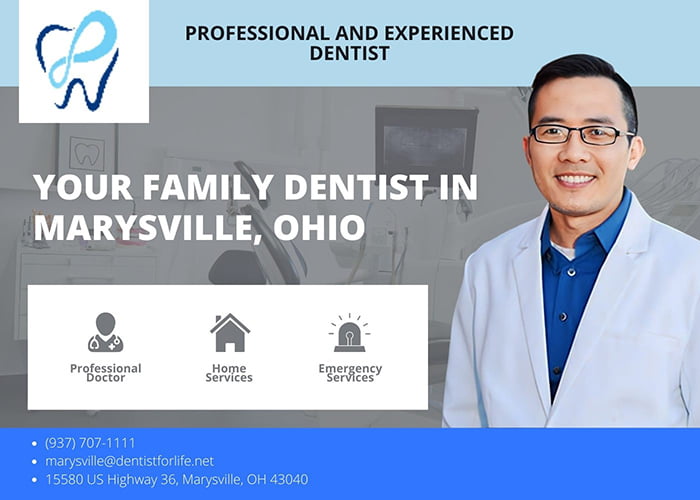 Personal background and goal of ensuring everyone's access to oral health
Originally from Vietnam, Dr. Doan resided in Naples (Florida) for a few years before moving to Columbus. Dr. Doan obtained his Doctorate of Dental Surgery degree from The Ohio State University College of Dentistry. He completed rigorous dental implant training at the leading implant continuing education center in the nation, Implant Pathway, with a vision of helping more patients meet their dental needs. He likes playing soccer, watching football (Go Bucks!), and doing yard work. He lives in Grove City with his wife – Amelia, his daughter – Everlyn, and two Cavachon dogs – Sunny and Leo.
With advanced training in oral surgery, implants, endodontics, cosmetic dentistry, and restorative procedures, he has the knowledge and expertise necessary to handle a variety of oral health issues. Dr. Doan routinely participates in continuing education programs to stay abreast of the most recent procedures, approaches, and technologies and to better serve our patients.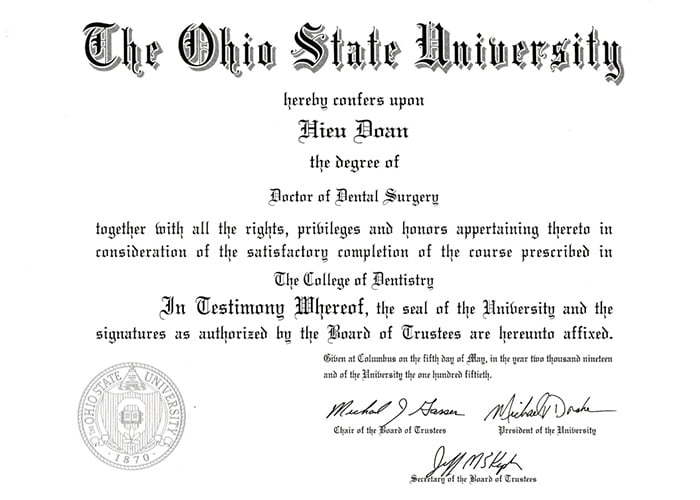 Attitudes of the patient toward Dr. Doan
Dr. Doan's patients will tell you he is a kind, compassionate, and highly competent dentist. He treats his patients like family, takes time to understand patients' unique needs, explains procedures thoroughly, answers questions, and discusses treatments to help patients make informed decisions about oral health.
Dr. Doan always wants to address the patient's health as the most important factor. He therefore constantly gives his best effort to the patients, giving them his undivided attention. Profit is only a minor part of his priorities; trust and customer happiness are what matter most to him when people visit Dentist For Life.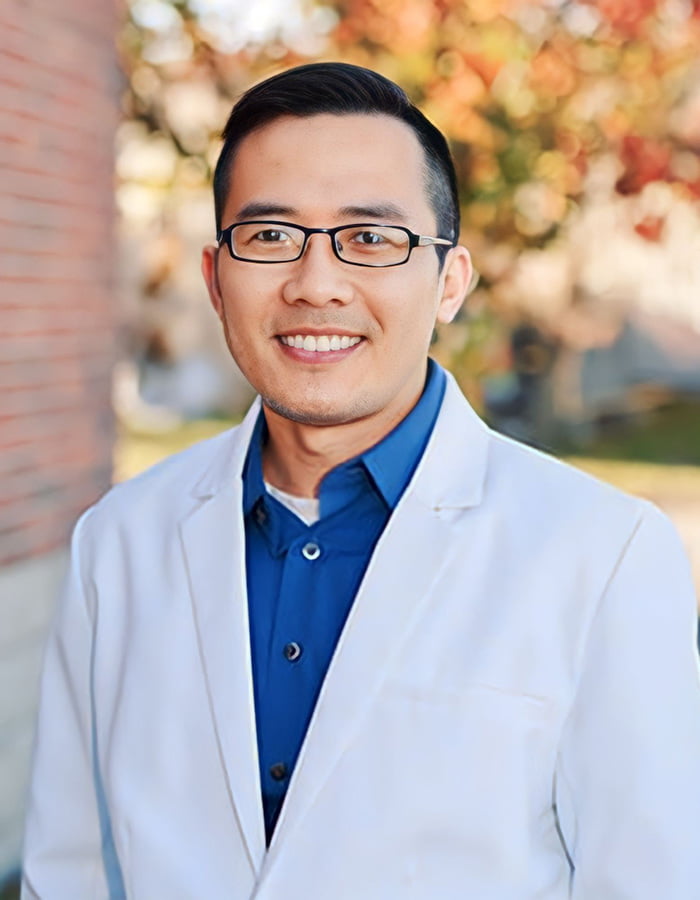 The duty and aim of Doctor Doan in bringing "Dentist For Life" accessible to everyone
having extensive knowledge in the subject of dentistry. Dr. Doan has always wished she could aid people in maintaining good dental health. Dentist For Life was established to serve everyone as a result. Our office is able to consistently accomplish great outcomes and raise the bar thanks to Dr. Doan and his incredible staff. We give individuals our undivided attention. Our patients are treated like family and we take great pleasure in getting to know them.
Dr. Doan looks forward to being your Dentist for Life
Please do not hesitate to get in touch with us right away via our website or hotline (937) 707-1111 if you are experiencing dental issues or have any questions so that we can schedule a consultation with Dr. Doan. We are dedicated to giving you the greatest service and assisting you in finding the ideal solution.