A denture is a removable replacement for missing teeth and surrounding tissues. Partial dentures replace multiple missing teeth using the remaining natural teeth as anchors for retention. Complete dentures replace the whole set of teeth.
Dentures are a type of dental prosthesis used to replace missing teeth. They are typically made of acrylic or metal and can be either partial or full. Dentures are an important part of oral health care, as they help to improve chewing function and prevent further tooth loss.
Dentures may be recommended for patients who have lost all or most of their natural teeth. They can be used to restore both the appearance and function of the mouth. Dentures are custom-made to fit each individual's mouth and can be cared for at home with regular cleaning and maintenance.
Two types of dentures are available: complete and partial dentures. Complete dentures are used when all the teeth are missing, while partial dentures are used when some natural teeth remain.
Full dentures
Full dentures, or complete dentures, consist of both upper and lower sets and are removable devices that can be used to replace missing teeth. The denture teeth are made out of porcelain or acrylic and are held together by an acrylic or metal base. Full dentures may be needed when you lose all of your teeth and they can help fill out your appearance again, leaving you feeling more confident to smile.
Both upper and lower dentures rest on the gum tissue and the suction helps to keep them in place. Denture adhesive can also help secure your dentures and stop any food particles from causing discomfort, which can happen if they become trapped under the denture. With proper care and maintenance, full dentures can last anywhere from 5–10 years.
See more: How Much Do Dentures Cost in 2023?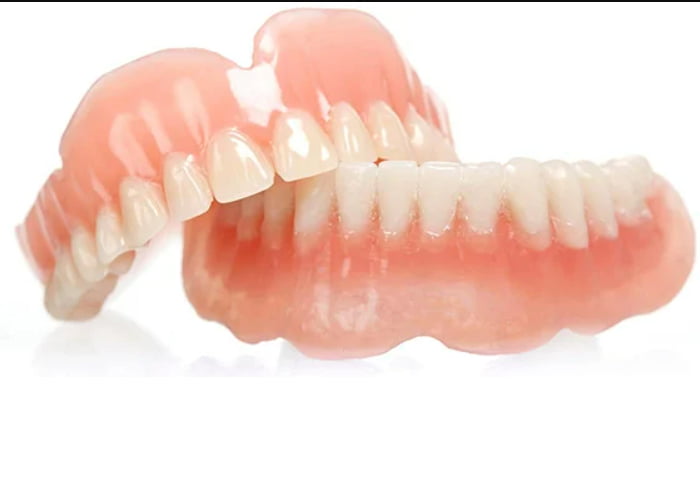 Partial dentures
Upper and/or lower partial dentures are designed to fill the gap created by missing teeth and help keep the rest of your teeth from shifting.
Partial dentures are usually made of acrylic and metal. They fit snugly over your gums and are held in place by natural suction or clips that attach to your existing teeth.
Partials can be unclipped and removed when needed, helping you feel more confident if you're missing a small number of teeth.
Read more: Tooth Extraction in Marrysville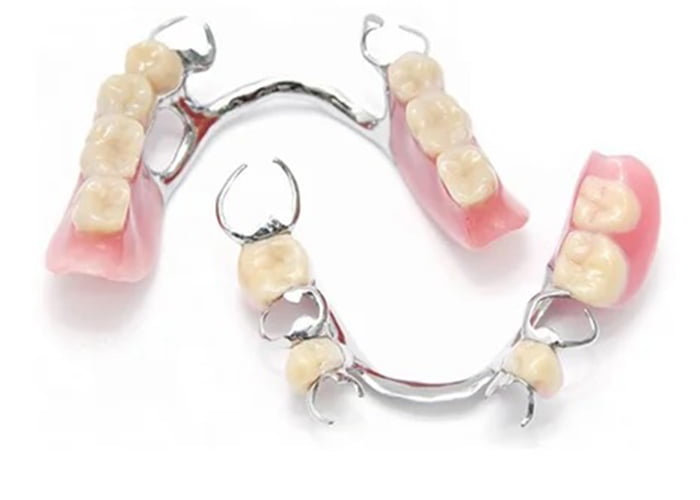 Temporary dentures
Temporary dentures – also called immediate dentures – are dentures that can be fitted right after your teeth have been removed. They are an option to help you carry on as normal while waiting for your new permanent dentures to be fitted. You can return to eating the foods you love, without putting too much pressure on your remaining natural teeth
They may be recommended by your dentist as a way to help ease your mouth into wearing dentures, or if you've previously had issues with sensitive teeth or gums. By reducing the pressure on your remaining natural teeth when eating, temporary dentures will let your mouth heal without you needing to make any major changes to your lifestyle. Your dentist will take measurements and models of your teeth beforehand so the dentures are ready for you to wear while your jaw is healing.
Read more: Dentures Before and After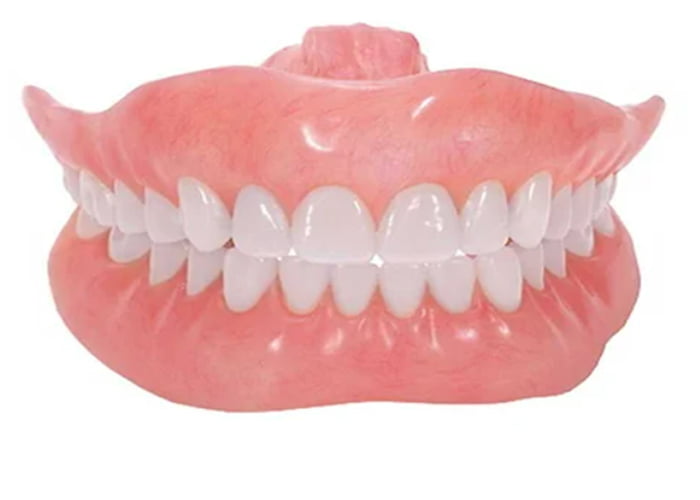 Flexible dentures
Flexible dentures are a kind of partial denture, but they are made of different materials from ordinary partial dentures. Most flexible dentures are made of a thin thermoplastic such as nylon, compared to the thicker, more rigid acrylic used in full dentures.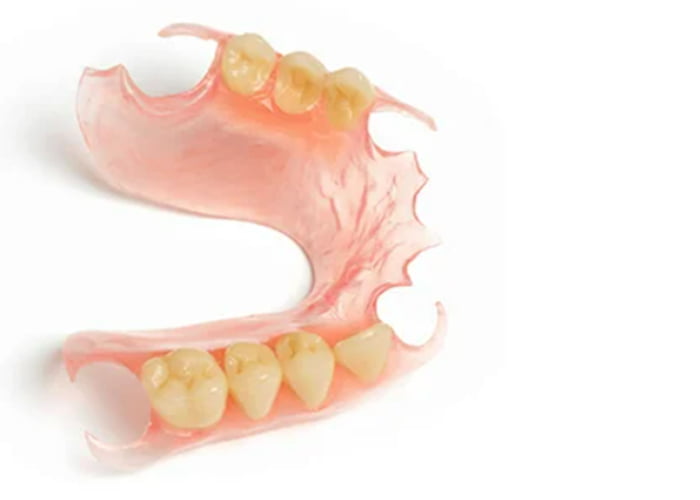 You may find that flexible partial dentures are a more comfortable fit than other removable partials, especially if you're still new to wearing replacement teeth. Not only that, but most partial dentures are usually made with metal parts that can sometimes show. Flexible dentures do not use any metal parts so they tend to look and feel a lot more natural.
If you need to replace a tooth or need support in maintaining good oral health, contact https://dentistforlife.net for advice and support. With years of experience and professionalism, the experts at Dentist in Marysville will help you have a bright smile and the best oral health.