How Much Do Dentures Cost in 2023? Dentures can be an excellent solution for individuals who have lost some or all of their teeth, but the cost of getting them can be a significant consideration.  
How much do dentures cost?
Dentures are a popular solution for individuals who have lost their teeth due to age, injury, or disease. They come in various sizes, materials, and fits to cater to the specific needs of each patient. However, they can be expensive and not everyone can afford them.
Having dental insurance that covers dentures can help bring the costs down and make them more accessible to those who need them. Ultimately, dentures can be a life-changing solution for people who are missing teeth, improving oral health, restoring confidence, and allowing for more comfortable chewing and speaking.
How Much Do Dentures Cost Without Insurance?
For individuals without dental insurance, the denture cost can vary significantly depending on the type of denture and the level of customization required. Generally, there are three tiers of dentures available: low-cost, mid-priced, and premium.
Low-cost dentures typically range from $300 to $500 per denture or $600 to $1,000 for a complete set. These dentures are made with less expensive materials and may have a less precise fit, but can still provide functional benefits.
Mid-priced dentures typically range from $500 to $1,500 per denture or $1,000 to $3,000 for a set. These dentures are made with higher-quality materials and may offer a more customized fit for greater comfort and improved oral function.
Premium dentures, are made with the highest quality materials and offer the most precise fit. Premium dentures cost can cost anywhere from $2,000 to $4,000 per denture or $4,000 to $8,000 for a set.
Dentures can be expensive, but some clinics offer payment plans or financing options to help make them more affordable.
How Much Do Dentures Cost With Insurance?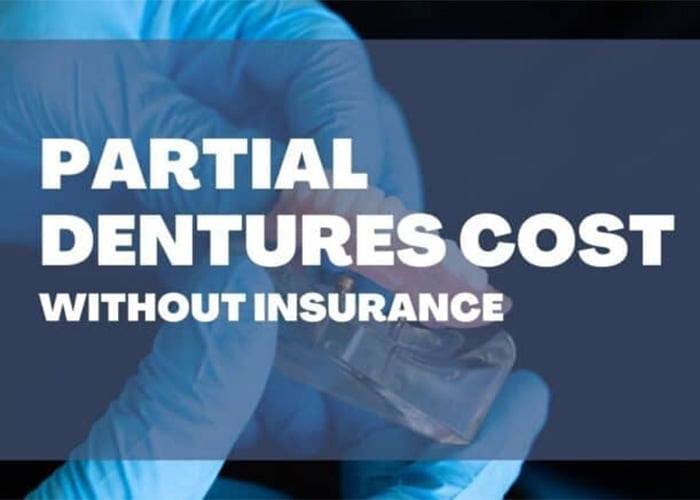 If you have dental insurance, you may be wondering how much dentures will cost you. Fortunately, most dental insurers consider dentures a major procedure and provide coverage for them. The amount of coverage may vary depending on your insurance plan, but typically, insurance companies cover 50% of the cost, and the patient is responsible for paying the remaining balance out-of-pocket.
With dental insurance coverage, the denture's cost can range from $250 to $2,000 per denture or $500 to $4,000 for a complete set. The exact cost will depend on the type of denture, the materials used, and the level of customization required.
Read more: How do I know which type of denture I need?
Out-of-pocket costs may still be associated with getting dentures with insurance, such as deductibles, co-pays, or other fees. It is important to check with your dental clinic and insurance provider to get an estimate of these costs. When you visit your dental clinic for a denture consultation, they will provide you with a treatment plan and estimate, as well as discuss any costs associated with your denture treatment.
What additional denture costs are there?
Dentures can come with out-of-pocket costs, such as oral exams, tooth extraction, diagnostic casts, panoramic X-rays, tissue conditioning, and denture adjustments. Oral exams can cost about $100, tooth extraction can cost $300, diagnostic casts can cost $35, and tissue conditioning can cost $130. Adjustments may be included in the original denture cost, and relining can cost up to $400. There are also at-home/DIY denture relining kits for $10 to $50.
Factors That Affect Denture Cost
Dentures are an investment in your oral health and quality of life. Several factors can affect the cost of dentures, making it important to consider all options before making a final decision.
Denture Size
Dentures come in different sizes, with full dentures being larger than partial dentures since they replace more teeth. The more teeth replaced, the more expensive the denture will be. A full set of dentures can cost between $1,000 and $3,000 or more, while partial dentures may cost between $500 and $2,500.
Dentist Location
The part of the country you live in and the cost of living in that area also influence denture costs. Dentists located in busy cities typically charge more than those in suburban areas. Dentists in rural areas may also charge less than those in urban areas.
Denture Material
The material used for dentures can affect the cost. Denture bases are usually made of acrylic resin, while artificial teeth are made from acrylic resin or porcelain. Acrylic teeth are lighter and less expensive, while porcelain teeth are heavier and more cosmetic. Higher-quality materials can result in a higher cost for dentures.
See more: Dentures Before and After
Use of Implants
Implant-supported dentures are more expensive than removable dentures due to the need for surgery to place the implants. The cost of implants can vary depending on the number of implants required, the type of implant used, and the complexity of the case.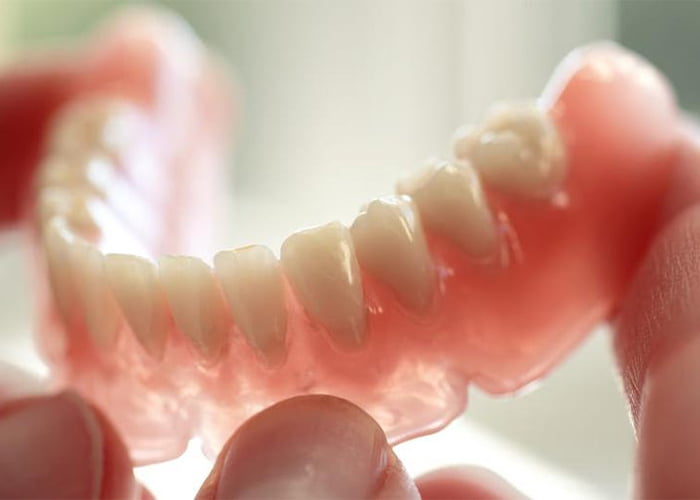 Partial dentures cost FAQs
Are Dentures Permanent?
Dentures are not permanent. Dentures are removable and replace missing teeth. They can last for several years with proper care but may need to be replaced due to wear and tear or changes in the shape of the mouth. It is important to see your dentist regularly to monitor the fit of your dentures and make any necessary adjustments. Implant-supported dentures are more permanent but may require maintenance and adjustments over time. 
What Are Dentures Made of?
Dentures are custom-made dental prosthetics designed to replace missing teeth and improve the appearance and function of the mouth.
Acrylic resin
Porcelain
Metal 
Nylon 
Composite resin 
How long do dentures last?
Dentures have an average lifespan of 5-7 years but can last up to 10 years with proper care and maintenance. Regular dental check-ups can help determine when it's time to replace them.
Conclusion
Dentures are removable appliances used to replace missing teeth and restore oral function and aesthetics. Factors such as size, dentist location, denture material, and use of implants can influence denture cost, and it is important to consult with a dentist to determine the best type of denture for your needs.