Do you have cavities? Wondering how much dental fillings cost in your area? The final cost of fillings depends on a variety of factors. But knowing which variables are at play can at least save you from being caught off guard by an unexpected bill in the mail later.
What Are Dental Fillings?
Fillings can be understood as a method in which the dentist uses fillings that are made up of one material or a combination of materials such as metal, plastic, glass, or another substance. This is a method used in dentistry to repair or restore teeth. One of the most common uses of fillings is to "fill in" an area of a tooth with decayed tissue – also known as a "cavity" – that has been removed by the dentist. In addition to this, fillings are used to repair teeth that have been chipped, broken, or worn down as a result of excessive use (such as from nail-biting or tooth-grinding).
Why Would You Need A Dental Filling?
Has your dentist ever recommended a filling, and you become hesitant when the tooth doesn't hurt and you see no reason to fill it?
There are many reasons, but tooth decay is the most common cause. The dentist will use a sealant to repair any cavities or "holes" in your teeth to stop the progression of cavities before they can cause more serious problems in the future and ensure that teeth can continue to stay healthy and perform their normal functions in the mouth.
Regular trips to the dentist are essential if you want to detect tooth decay at its earliest stages with the help of X-rays, which will lead to smaller and more affordable fillings. If cavities are left untreated, cavities can spread and spread over time, leading to larger cavities. Because of this, some people feel very uncomfortable and sensitive. At this point, fillings may not be enough to relieve pain and the tooth may require additional, more complex, and possibly more expensive dental treatment. Remember that prevention is always better than treatment!
Read more: Can you get dental fillings during pregnancy
Cost Of Dental Fillings With No Insurance
Without dental insurance, the average cost of a filling is $145 to $191.7, according to the American Dental Association's 2020 Survey of Dental Costs.
However, the cost can range from $104 to $472 depending on the size and location of your cavity, the type of filling material used, and other factors. You can use the dentists' preferential programs to fill teeth at a lower cost. These plans typically apply to cosmetic dental services that are not covered by insurance.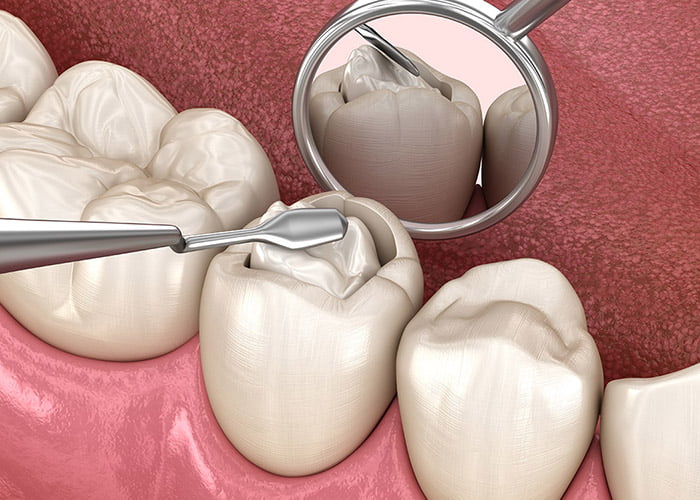 Types Of Dental Filling Costs
When it comes to dental services, cavity cleaning and filling costs are a problem that worries many people. The most important factor in determining the cost of dental fillings without insurance coverage is the material used.
Silver Amalgam Fillings
Silver amalgams, also known as metal fillings, are the least expensive type of filling. These types of fillings cost $100 to $250 for one or two surfaces or $155 to $360 for three or more tooth fillings. Silver amalgam fillings are made from a variety of materials, including Silver, Tin, Zinc, Mercury, Copper, v.v… They are long-lasting and can last for up to ten years.
However, they are less popular than other options because their silver coloring makes them much more visible than other types of fillings. There is also the possibility that the metal will expand and cause fractures in the teeth.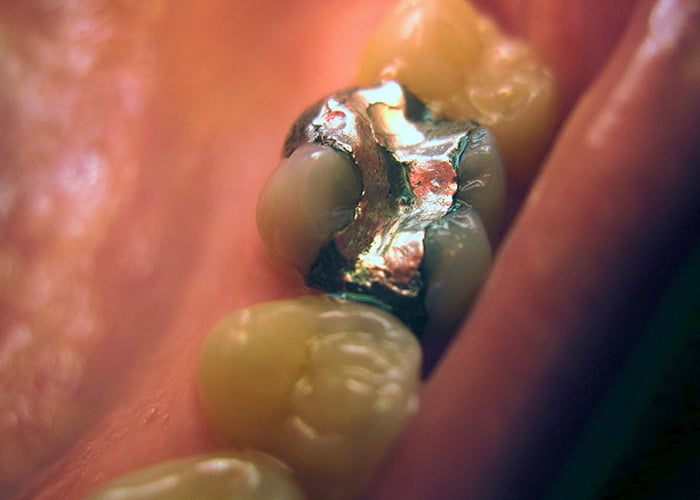 Composite Dental Filling Costs
Synthetic resin composite fillings cost $130 to $332 for one or two surfaces and $189 to $472 for three or more. Synthetic resin composite fillings cost somewhat more than silver fillings. They cost less than gold or porcelain fillings.
These composites match enamel, their principal benefit. This is best for filling incisors and other visible tooth surfaces. Plastic composites are less durable than metals and must be changed every 5 years. With care, they can endure 10–15 years.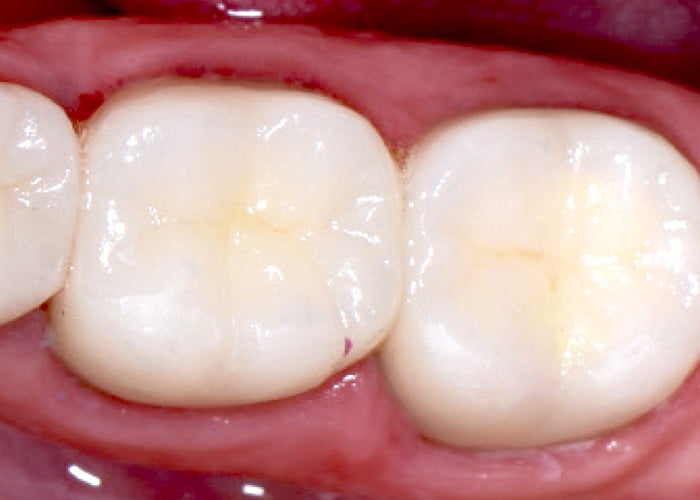 Gold Fillings Costs
Cast gold, gold foil, and gold inlays can cost between $300 and $1,000 for one or two surfaces, while the cost can range from $450 to $1,800 for three or more fillings that require cast gold.
Gold fillings can endure for several decades longer than silver fillings, and some individuals find that they are more aesthetically pleasing overall. However, it is difficult to locate a dentist who still works with gold while making dental restorations.
Read more: Do dental fillings hurt ?
Porcelain Fillings Costs
Porcelain fillings, also called inlays, will cost you anywhere from $700 to $1,418 per procedure. According to the ADA, inlays are not technically "fillings," even though they can serve the same purpose.
Porcelain-ceramic inlays are the longest and most expensive way to fill a cavity. First, the dentist will drill your tooth. Then they will make an impression on your tooth, and the inlay will be made in a lab based on the impression. These fillings are the most aesthetically pleasing because they are less likely to get stained. They last for up to 15 years.
Other Factors That Affect Dental Filling Cost
Other aspects that play a role in determining the price of dental fillings include the following:
The total cost of your dental work will be proportional to the number of cavities that need to be filled in your teeth; the greater the number of cavities, the higher your dental bill will be.
Which of your teeth require restoration with fillings — Cavities that are found in the back molars of the mouth are much more expensive to repair than cavities that are found in the front teeth.
Size of the cavity — The higher the cost of repairing the problem will be if it is a larger cavity.
The current condition of your oral health — If the tooth or gums are infected, multiple dental visits and treatments may be required, which will result in additional costs.
The location of the clinic and the dentist's fee are two factors that influence the cost of dental care. Dentists who work in practices with fewer patients typically have lower overhead expenses, which can translate into lower fees.
Additional Costs
There is a possibility that in order to diagnose the state of your oral health or improve the quality of your dental work, more dental operations will be necessary. The following are some examples of additional dental services that you could require:
| | |
| --- | --- |
| Dental Procedure | Cost* |
| Dental exam | $39-$126 |
| Panoramic X-ray | $95-$166 |
| Bitewing X-ray | $37-$140 |
| Periapical X-ray | $21-$45 |
| Laughing gas | $35-$145 |
| Local anesthetic | $0-$108 |
| Conscious sedation | $0-$481 |
| IV sedation and anesthesia | $57-$600 |
Data is based on the American Dental Association's 2020 Dental Costs Survey.
How to Save Money on Cavity Fillings
Saving tooth filling costs with insurance is a good solution. However, apart from this solution, is there any way for us to optimize the cost of filling better? Let's find out now.
Dental Savings Plans
Discount dental plans, also known as dental savings plans, are annual, fee-based plans that you purchase outright. Some insurers and independent vendors provide them. They do not constitute dental insurance. These discount plans function similarly to a membership program in that they provide discounts/savings on various types of dental services. They may also include additional benefits.
Dental Schools
Dental schools can provide most procedures at a cheaper tooth filling cost without insurance way than a regular dental practice, but not all treatments. Dental students may take longer to accomplish these treatments since they are learning. If you're short on time, your appointment may take longer.
Your appointment will be impersonal. Your dentist knows your history, prescribes drugs, and treats you. Dental schools churn through students and don't have recurring patients. New students will hear your medical and dental history each time you visit.
Payment Plans
Many forms of payment are typically accepted at dental facilities. As a result, if you have a dental problem but don't have a budget, consider consulting a dental professional. Installment forms, incentives, and so on may be of greater assistance to you. Instead of waiting, learn how to pay for dental services. Without proper care, dental problems have the potential to worsen.
Treating The Cavity ASAP
It is critical to visit the dentist on a regular basis and to treat any cavities, inflammation, or other oral health issues as soon as possible. It's easy to ignore them and put off check-ups until later, especially if the pain is bearable. However, untreated tooth damage is likely to worsen.
Neglecting bleeding gums, for example, can lead to periodontitis. Improved oral hygiene, as well as medication, root planning, or scaling, should be used to treat this. Cavities can also lead to tooth decay, which necessitates more expensive fillings, root canals, crowns, or even extraction. Finally, you can save money in the long run by preventing conditions from deteriorating.
Are Dental Fillings Covered By Insurance?
Ask your dentist to contact your insurance company and report back how much will be covered if you have dental insurance. Your insurance may have annual filing limits. Insurance carriers and plans determine cavity filling costs. If you recently bought a plan, check if there is a waiting time before they cover teeth fillings. Check with your insurance before getting cavity fillings. Health insurance plans vary.
Before proceeding, you need to understand the cost breakdown. Based on cost information, you may choose a different dentist or time of year for the filling. Your insurance may cover 80 percent of the treatment, leaving you to pay 20 percent. Your cost will increase if your dental plan pays half. Check your deductible when investigating cavity filling costs.
Cavity Filling Cost FAQs
Let's find out some frequently asked questions about fillings and their cost below. Especially the questions about tooth filling cost without insurance that a lot of people are interested in.
Is it cheaper to pull or fill a tooth?
Even if you think that removing a tooth instead of having it repaired is a more cost-effective alternative, the fact of the matter is that getting a replacement tooth will take longer and cost more. more money. Because after you have a tooth extracted, the dentist will often recommend dentures, implants, etc. to avoid the sequelae of gums and jawbone due to tooth loss.
How much would a white filling cost?
The average cost of a dental filling without insurance depends on the dentist's fees, filling material, number of surfaces, and extra treatments. White fillings cost typically around $200–$600, but they can cost up to $4,500 depending on your situation. Being prepared saves the most on dental care. 1Dental saving plan cuts filling prices by 75%.
Are Dental Fillings Covered By Insurance?
Most dental policies will help cover the cost of fillings. Once your annual deductible has been satisfied, dental insurance providers will typically pay up to 80 percent of the total cost of fillings. There is usually no waiting time for services under many dental plans. However, to avoid incurring unexpected costs, get advice from both your insurance and dentist to make sure all expenses are within the plan.