Even though we know, logically, that going to the dentist is a safe, normal, and important part of staying healthy, many of us don't find it particularly fun to go through a dental exam and treatments. For some people, the very thought of visiting the dentist fills them with anxiety and phobia. That's why we'd like to put our focus on helping our patients overcome their dental anxieties and fears. There are several options available to help people manage those feelings and get the dental care they need whether it's fear of the unknown, a bad past experience, or just plain anxiety. This article will explore some of the different solutions that are available to those dealing with dental fear and anxiety.
Dental Anxiety: You Are Not Alone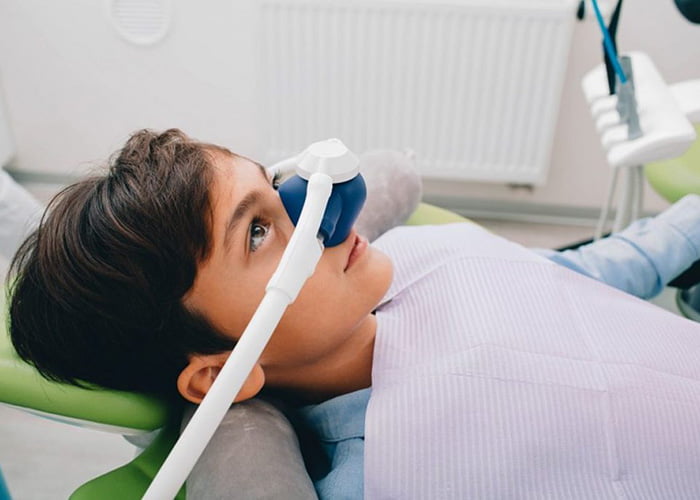 Fear of going to the dentist is fairly common, with an estimated nine to 15 percent of Americans completely avoiding visiting the dentist because of anxiety and fear. That means up to 40 million Americans are taking a serious gamble with their dental health. Putting off a basic twice-a-year cleaning out of fear leaves patients much more susceptible to tooth decay and painful infection. It's always better to view dental care as preventative, not just reactive
If you are experiencing any dental anxiety, or are worried that you may have it, talk to your dentist about how you can best approach your next appointment. They will be happy to help you develop a plan that will allow you to overcome this obstacle and enjoy your visits to the dentist.
Why Does Dental Anxiety Happen?
A lot of people who avoid the dentist due to dental anxiety or fear do so because of a previous negative experience they had that soured them on the concept of dentistry altogether. The feeling of not being in control is another reason people might be nervous. We understand this, and we're dedicated to helping our patients feel comfortable so that they can move forward with the right professional oral health care that they deserve to keep their teeth strong and healthy for life.
Signs and symptoms
The most common sign of dental fear is an elevated heart rate or rapid breathing upon entering the dentist's office or even when hearing the word "dentist". Those who are afraid of going to the dentist may also experience sweaty palms and nausea, as well as a feeling of being overwhelmed or out of control. In extreme cases, feelings of dread or panic can be experienced before even walking into the office.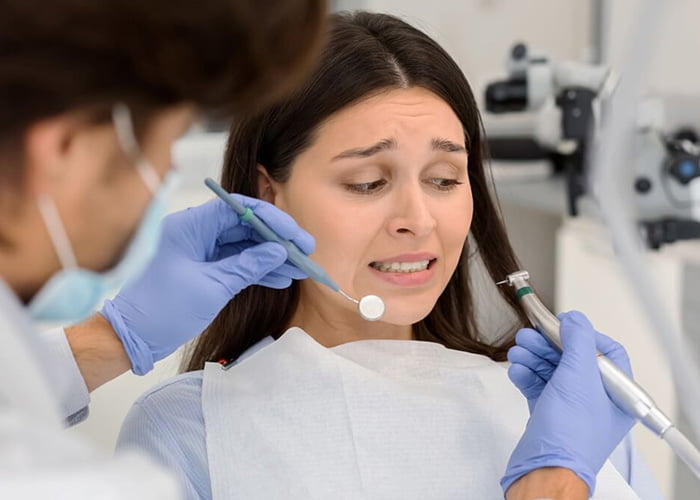 In addition to these physical symptoms, those with dental fear may also find themselves avoiding making appointments altogether or calling in sick when their appointment approaches. They may also become easily frustrated by questions posed by their dentist during appointments and make excuses to leave early.
There Are Always Other Options
There are different options for patients with dental anxiety depending on the dental treatments they require. We never force our patients to take any part of a dental exam they do not feel comfortable with – there are always other options to receive thorough dental care.
Nitrous oxide or "laughing gas"
Oral sedation
IV Sedation "twilight sedation"
General Anesthesia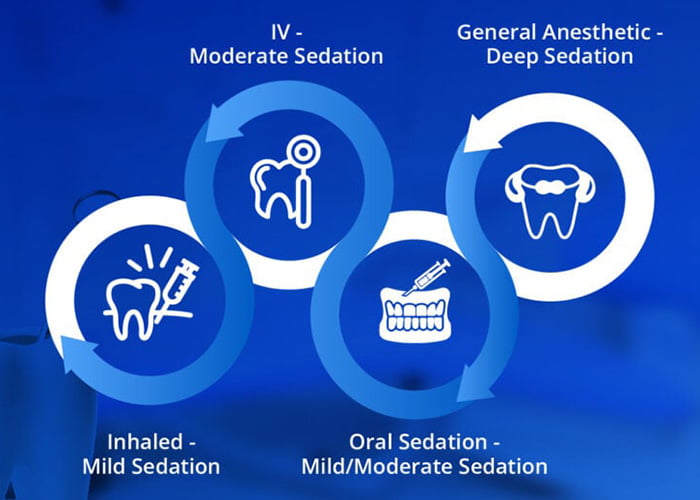 See Dentist For Life
Looking for an experienced and trusted dentist in Marysville, Ohio? Look no further than Dentist For Life! We provide comprehensive dental care for patients of all ages. We take a wide variety of insurance plans and are currently accepting new patients. You can reach us at (937) 707-1111 or schedule your appointment online here.