Discover how teeth bonding can enhance your smile and improve your confidence. View teeth bonding before and after photos of real patients and learn about the benefits of this popular cosmetic dentistry procedure.
Correction of misshapen teeth
A smile is one of the most important factors when making a first impression on others. But, when teeth are misaligned, it can cause a lack of confidence and reduce the attractiveness of a smile. Fortunately, many different methods are available to correct the deformity and bring back a bright and confident smile.
One of the popular methods for correcting malformations is to use a dental corrector. Orthodontics can be used to correct deformities, making them straighter and uniform in shape and size. While this may take some time to complete, the end result is a fresher, fresher, and more perfect smile.
Before & After
Before: misaligned teeth, bad teeth, teeth growing in the wrong position.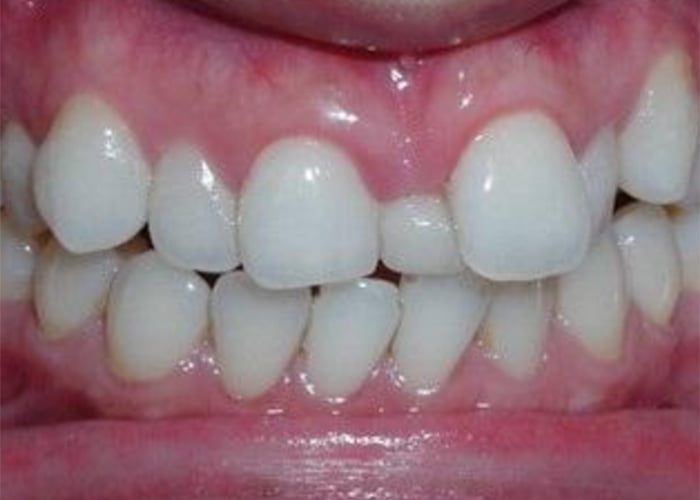 After: teeth in the right position, even, beautiful.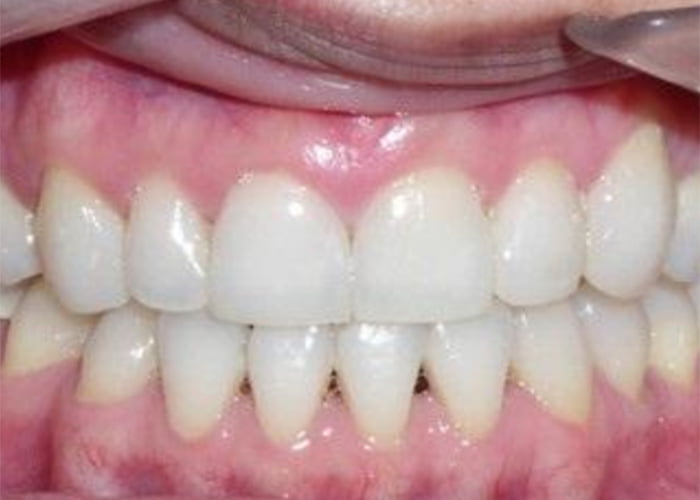 Correcting the shape of teeth not only brings a more beautiful smile, but also helps increase confidence for the user. You will feel more confident and comfortable talking or laughing.
Improving the color of teeth and fillings with dental bonding
If you're not confident about the color of your teeth or fillings, improving them with dental bonding is an effective solution. Bonding is a non-invasive dental procedure that uses a special composite material to match the color of your teeth and fillings. This way, dental experts can improve the color of your teeth and fillings in a natural and beautiful way.
The process of improving the color of teeth with bonding is usually quick and painless. During the procedure, dental experts use professional technology to choose the most suitable color for your teeth and fillings. 
See more: Can cavities go away
Before & After
Before: yellow teeth, bacterial plaques are all over the teeth.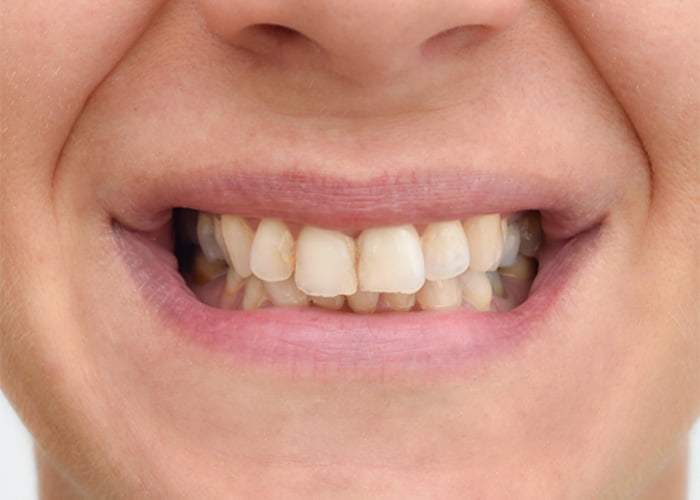 After: bright white teeth, bacterial plaque is gone.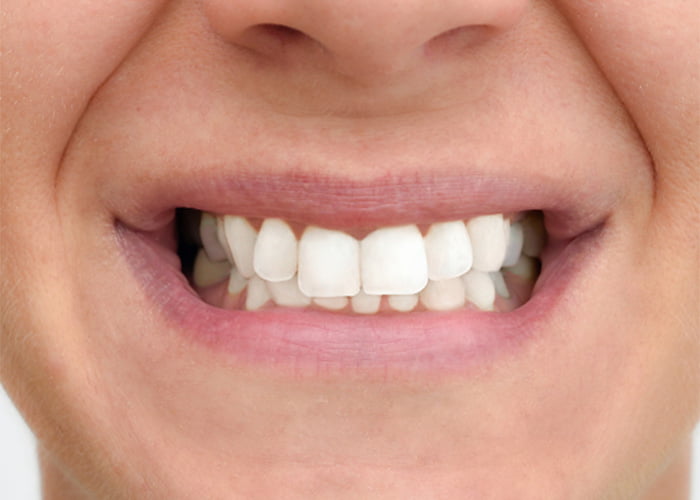 The process of improving the color of teeth with bonding is usually quick and painless. During the procedure, dental experts use professional technology to choose the most suitable color for your teeth and fillings. When completed, you will see a significant difference in the quality and color of your smile.
Reshaping Of Malformed Teeth With Dental Bonding
So what is dental bonding?
Dental bonding is a dental restoration technique that uses a composite resin material that is attached to the tooth by a specialized bond. This adhesive can be used to act as a protective enamel layer, to fill cavities, or to restore deformed teeth.
Dental bonding can be used to perform many restorative procedures, including:
Reshaping teeth: Corrects the shape of malformed or irregular teeth. For example, if you have serrations or are too small, tooth bonding can be used to correct the shape of your teeth and give very natural results.
Repairing chips and cracks: Repairs cracks and debris in teeth.
Closing gaps between teeth: Closes gaps between teeth.
Whitening teeth: Whiten teeth and improve color.
Read more: Teeth bonding vs veneers
Before & After
Before: broken, ugly and unsightly teeth.
After: teeth return to normal as before, regain confidence when communicating.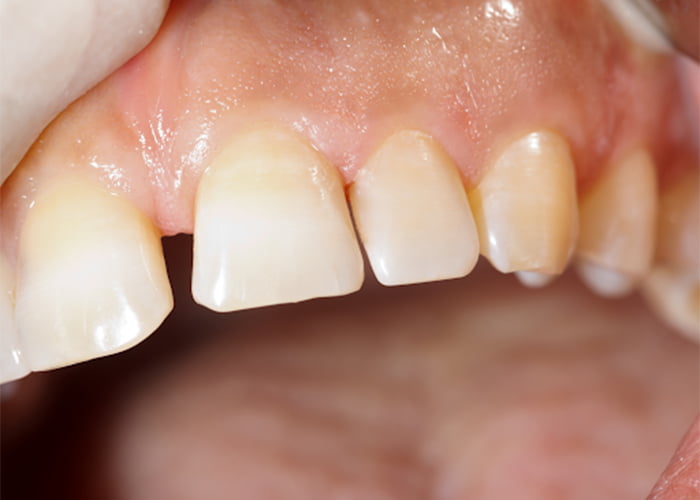 If you're looking for a way to reshape your malformed teeth and achieve a more beautiful smile, dental bonding may be the solution for you. 
Diastema (gap or space) closure
Diastema is a term to describe the space or gap between two front teeth. This is a fairly common problem, especially in people with large incisors or a small set of teeth. Many people feel self-conscious about their gum disease and want to close this gap for a more perfect smile. In this article, we will learn about the diastema closure method and its benefits.
Before & After
Before: sparse teeth, teeth not in place, uneven teeth.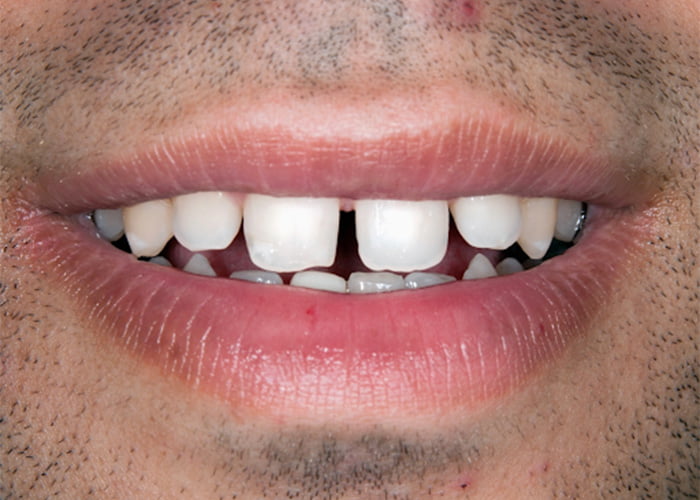 After: even teeth, standard bite, the teeth are all sparse.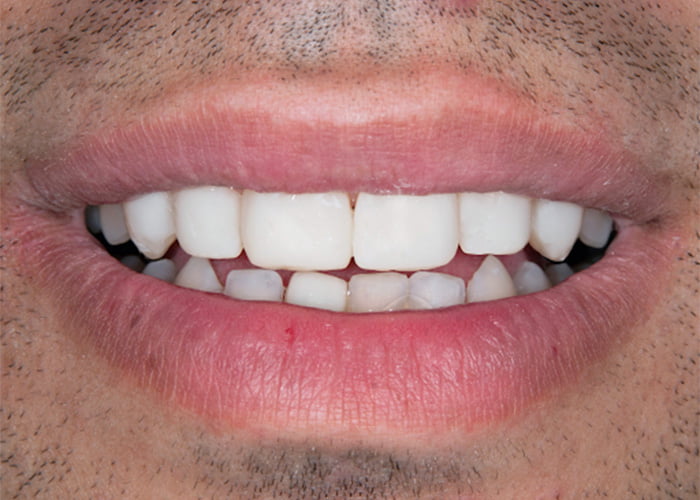 You can see the visible difference through "Before & After" photos. With the help of dental experts, you can achieve a more confident and beautiful smile. Diastema closure is a great option for people who want to improve the appearance of their smile without the need for extensive dental work.
Composite Resin Bonding To Widen A Tooth And Close A Gap
Composite resin bonding is a popular cosmetic dental procedure used to correct various dental imperfections, including gaps or spaces between teeth. This treatment involves the use of a tooth-colored resin material to reshape and enhance the appearance of the tooth. The bonding material is applied to the surface of the tooth, then sculpted and shaped to match the contours of the surrounding teeth, resulting in a seamless and natural-looking finish.
Before & After
Take a look at our before and after photos to see the transformative effects of composite resin bonding in widening teeth and closing gaps. With this procedure, you can achieve the smile of your dreams in just one visit to our office.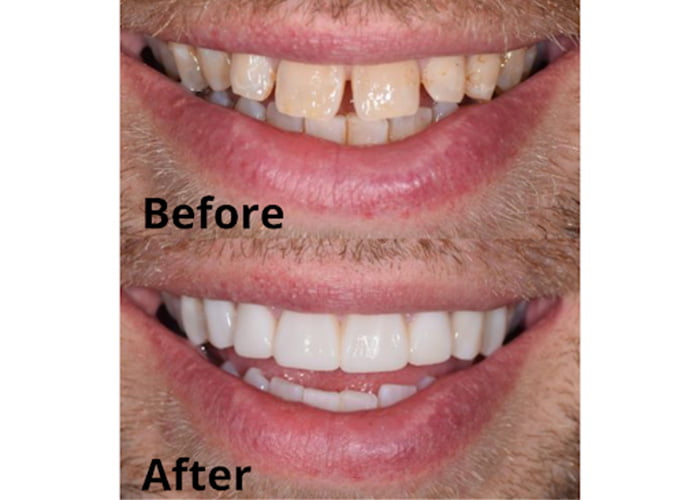 Repair of fractured tooth
When a tooth is broken, it can cause pain and difficulty in eating and talking. A tooth fracture can happen for a variety of reasons, including accidents, trauma, wear, or decay. Fortunately, with modern technology, broken tooth repair can be done effectively and safely.
Before & After
When performing the broken tooth repair process, you can see the difference clearly in the pictures.Restoring broken teeth will help you achieve a more beautiful smile and boost your confidence when communicating.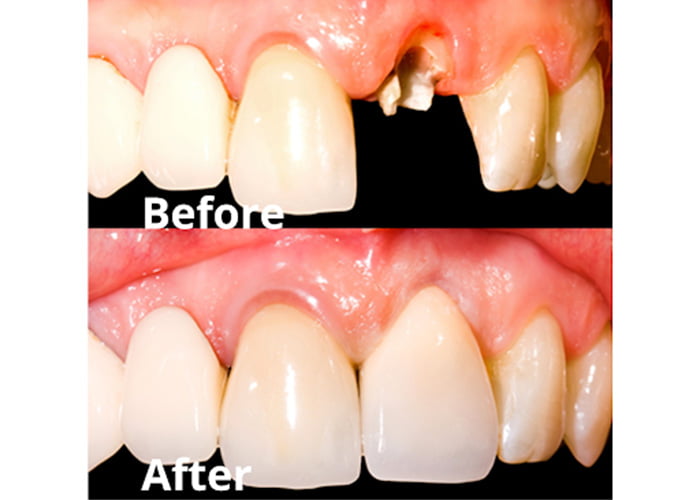 Emergency Repair Of A Fractured Tooth
A fractured tooth can be a painful and stressful experience, but with emergency dental repair, you can quickly restore your smile. Emergency repair of a fractured tooth is a dental procedure that aims to fix a broken or chipped tooth caused by injury, decay, or other dental problems.
Before & After
Before and after undergoing the procedure.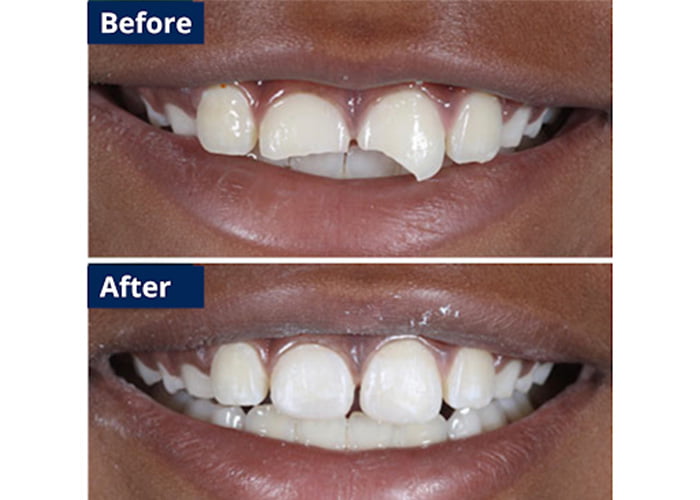 Replacement of Stained Fillings
Replacement of stained fillings is a common dental procedure that involves removing old or discolored dental fillings and replacing them with new, natural-looking ones. Stained or discolored fillings can be unsightly and can also indicate decay or damage to the tooth.
Before & After
This is the difference between before and after replacing a stained filling.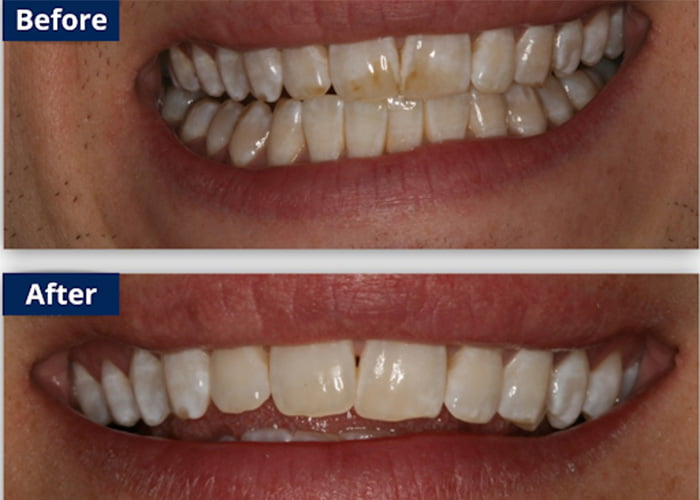 Lengthening of small and short teeth
Small or short teeth can cause many people to feel self-conscious about their smiles. Fortunately, there are several options available for tooth lengthening that can help improve the appearance of your teeth. Tooth lengthening procedures involve using dental bonding materials to add length and shape to your teeth. This treatment is minimally invasive, pain-free, and can usually be completed in just one office visit. 
Before & After
Before and after images show just how much of a difference tooth lengthening can make to your smile, resulting in a more attractive, symmetrical appearance. With longer teeth, you'll feel more confident showing off your smile and enjoy a boost to your self-esteem.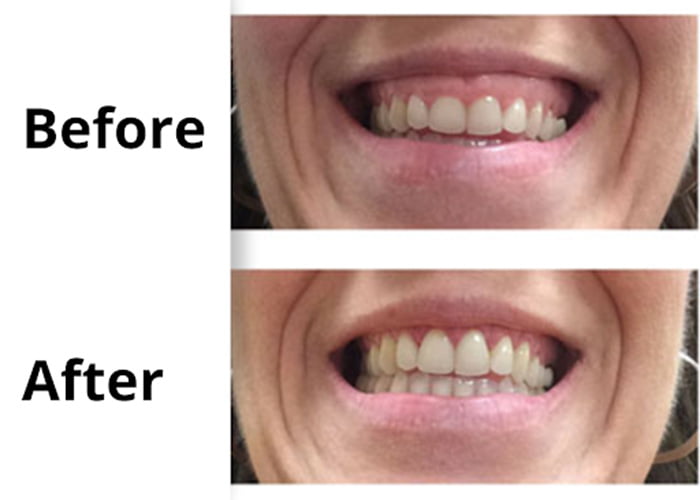 In conclusion
The best way to prevent cavities from forming is by practicing good oral hygiene habits. This includes brushing your teeth twice a day with a fluoride toothpaste, flossing daily, and visiting your dentist regularly for check-ups and cleanings. In addition to good oral hygiene, it's also important to eat a healthy diet and avoid sugary or acidic foods and drinks. These can erode the enamel and lead to the formation of cavities.
In conclusion, cavities cannot go away on their own, but they can be treated and even reversed in their early stages. It's important to practice good oral hygiene and visit your dentist regularly to prevent cavities from forming and catching them early if they do develop. If you suspect you have a cavity, don't wait to seek treatment from your dentist.
If you're looking for a reliable and experienced dentist in Marysville, look no further than Dentist For Life. Our team of skilled professionals is dedicated to providing you with the highest quality dental care in a comfortable and welcoming environment. Whether you need a routine cleaning or more complex restorative work, we have the expertise and technology to ensure that your smile is healthy and beautiful for life. We understand that going to the dentist can be stressful, so we strive to make every visit as easy and stress-free as possible. With Dentist For Life, you can trust that your oral health is in good hands.